TALI
Beatiful TODO Companion
What is TALI?
TALI is simple, user friendly companion for time and tasks management. The tasks can be planned indefinitely, or to rough or accurate time. Tasks can be marked by color tags and later you can filter by tags.
What means TALI?
Is connection of leading syllables of words Task and List. Also sounds like female name – thats why the nice female eye in logo.
Is it really free?
Yes it is completely free. We suppose that dontions will cover hosting and domain expenses. If you are satisfied with TALI, please use the donation button. Thank you!
Under what license the TALI is offered?
All software of XSW.CZ project is under license Creative Commons.
Screenshots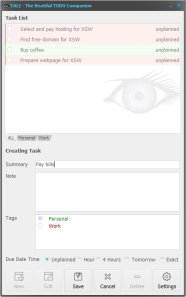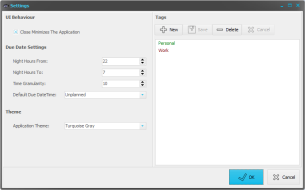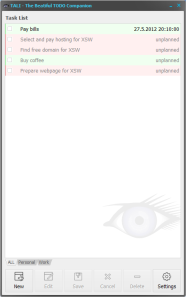 News